About Us
We manufacture flexible circuits with inkjet printing and copper sintering at industrial quality.
Sample Circuits
Manufacturing processes
We have simplified the processes to manufacture circuits at much lower costs.
Service & Products
We manufacture circuits and sell products using two inks depending on applications.
# 2000 - For products
More durable and heat-resistant for long-term use. Printable only at AgIC.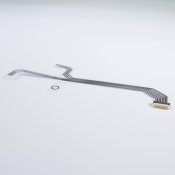 AgIC OnDemand - Manufacturing service
Manufacture flexible circuits on demand at lower costs.
We will have a big update soon.
# 1000 - For education
Printable with home inkjet printers. Quickly dries and becomes conductive without sintering.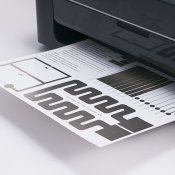 Prototype Ink Kit
Print out flexible circuits with home printers.
Circuit Study Kit
Powerful tool for advanced STEM learning
Other
Inks
| | #2000: For products | #1000: For education |
| --- | --- | --- |
| Features | More durable and heat-resistant for long-term use. Printable only at AgIC due to its complicated printing process. | Quickly dries and becomes conductive. Printable with home inkjet printers. |
| Expected applications | Long-term use | Short-term use such as education and prototyping |
| Sintering process | Necessary | Not necessary |